Group Insurance Benefits
Options
Today's job market belongs to the employee. As an employer, you want your business to stand out to employees as a place with competitive pay and group benefits. Health benefits offer preventative care that keeps your team healthy and productive by identifying possible problems early when treatment is most effective. Healthy team members miss fewer days of work due to illness and perform better while they are at work. Your team is part of your family. Health, vision, and dental group insurance benefits protect your employees, their families and your company.
As an independent insurer who represents all major carriers, Service is Everything, P.A., can help you find the right health, dental and vision coverage at the most competitive rate. We also offer group insurance coverage through One Mississippi Group Health Exchange!
Our group coverage options include:
Coverage for any business with 2 to 10,000+ employees.
Medical, dental, and vision.
Short term and long term disability
Supplemental plans
Gap plans
Cancer plans
Health plans
Life insurance
Learn more about the carriers we represent and get a free group insurance benefits quote by clicking the links below. You may also contact us for a free quote.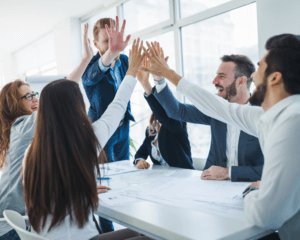 Get a free insurance coverage quote
Contact us today for your complimentary coverage estimate.